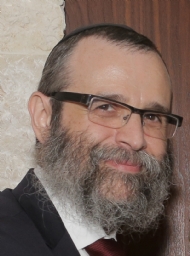 Chabad of Wilmette – Center for Jewish Life and Learning is here for YOU. 
Our calling is to bring the joy, spirit, and values of Jewish living to ALL Jews, regardless of background, affiliation, age or financial status, through a children's / teen / adult / and elder programs, educational classes, social services, synagogue services, counseling, hospitality, and many exciting activities.  
On Sunday, June 10th, we will be having our Annual Gala Dinner which is our primary source of funds for the year. This year we celebrate our 26th Anniversary, are honoring Jerry and Merilyn Thall and presenting hilarious entertainment by MODI. We hope that you will partner with us and join us at this special occasion.
Your support is greatly needed and deeply appreciated. At Chabad your dollars go a long way, and this annual campaign is our primary source of funds for the year.  Our monumental task is made possible by local and concerned community members, like you, who keep our vital work prospering by becoming our partners.
As we increase our efforts in community programs and activities, can I ask you to please join us  with your generous partnership? Please consider joining our Benefactor Circle of Friends. (This year's benefactors event will be scheduled in the winter) A contribution of $2,500 also includes couvert for two at our Gala Dinner.
Our esteemed honorees and I look forward to receiving your kind response and greeting you personally at our celebration.  Thank you in advance for your generosity and may G‑d, in turn, bless you with good health, happiness and prosperity.
Sincerely yours,
Rabbi Dovid Flinkenstein
director