Debate is not only encouraged within Judaism but resides at the very heart of our history and theology. Great Debates in Jewish History explores six epic and pivotal conflicts that rocked the Jewish world—six instances of divergent perspectives, including several that are still debated today.
Discover stirring and surprising accounts that span two millennia of Jewish disputation, reflecting the panorama of Jewish history and its monumental political, ethical, and spiritual challenges. Encounter the gripping narratives of six fascinating eras, the intellectual tension and points of view they unearth, and the light they shed on the most fundamental of Jewish beliefs.
Three Convenient Times - You Can Mix & Match Too:
Option 1: Six Sunday mornings starting
October 29, 2017 | 10:30 am -12:00 pm
Option 2: Six Monday evenings starting
October 30, 2017 | 7:30 pm - 9:00 pm
Option 3: Six Wednesday mornings starting
November 1, 2017 | 10:00 am -11:30 am
Option 4: Too busy to attend?  
Listen ANYTIME online or download mp3 files
Six weeks starting November 2, 2017
LOCATION:
Fraida-Cameron Chabad Center for Jewish Life & Learning
2904 Old Glenview Rd, Wilmette, IL 60091
FEE:
$100 (textbook & audio recordings included)
10% Couples discount!
Not sure? Join the first class free (with no obligation to continue)
REGISTER FOR THE YEAR & SAVE $50 - JLI ACADEMIC YEAR
We are now offering an opportunity to register for the entire JLI Academic Year (Great Debates in Jewish History, The Art of Communication (winter), Existence - 6 Big Ideas from Kabbalah (spring) and save $50. CLICK HERE to register.
FOR MORE INFORMATION:
Call: 847.251.7707 | Email: jli@chabadwilmette.com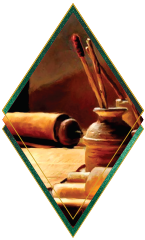 Unlock the secret of the Dead Sea Scrolls by contrasting their writings with Talmudic texts, and unearth a fundamental debate about rabbinic authority and interpretation. What led the Dead Sea Sect to break away from the Temple and the Jewish establishment? What were their theological views? And why were they so opposed to the Pharisaic approach?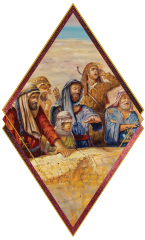 Glimpse into the minds of those who took their lives at Masada in 73 CE. Discover a view of Judaism that believes it cannot survive without autonomy in Israel and prefers to die rather than live under a foreign nation's rule. What role does
nationalism play in Judaism? What is the Jewish perspective on taking up arms when defeat is inevitable?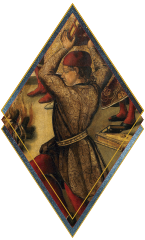 THE MAIMONIDEAN CONTROVERSY
In the 13th century, Maimonides's major philosophical work, the Guide for the Perplexed, was banned and even burned. Condemnation of his writings divided the Jewish world: Is rationalism an acceptable approach to Divine worship? What role does reason play in Judaism? And how do we resolve the conflict between faith and reason?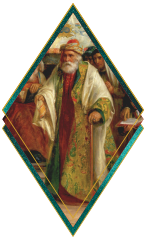 RENEW AL OF THE SANHEDRIN
In the wake of Spanish expulsion came a proposal to reinstate the Sanhedrin, in an effort to herald the messianic era. The idea catapulted the Jewish world into a frenzy: some with jubilation, others with uproar and outrage.
Can we force the Divine hand to hasten the redemption? Should we? And what about recent attempts at renewing the Sanhedrin?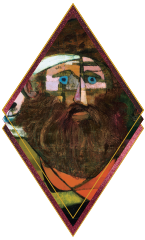 In the 1700s, the Ba'al Shem Tov introduced a focus on joy, prayer, and the simple Jew's relationship with G‑d. But this endeavor was met with resistance. What motivated Chasidism's opponents? What issues lay at the heart of the debate? And what historic tensions set the stage for this upheaval that divided families and communities?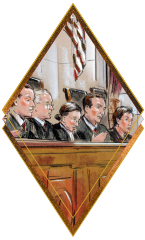 SEPARATION OF CHURCH AND STATE
A 1989 U.S. Supreme Court ruling, permitting public menorah displays, deeply divided the Jewish world. Is religion designed to be a personal and private affair, or one to be paraded in the public domain? What presents a greater challenge to Judaism: the supremacy of a conflicting religion, or the predominance of irreligiosity? Where does Judaism stand on the separation of church and state?